Duel Savior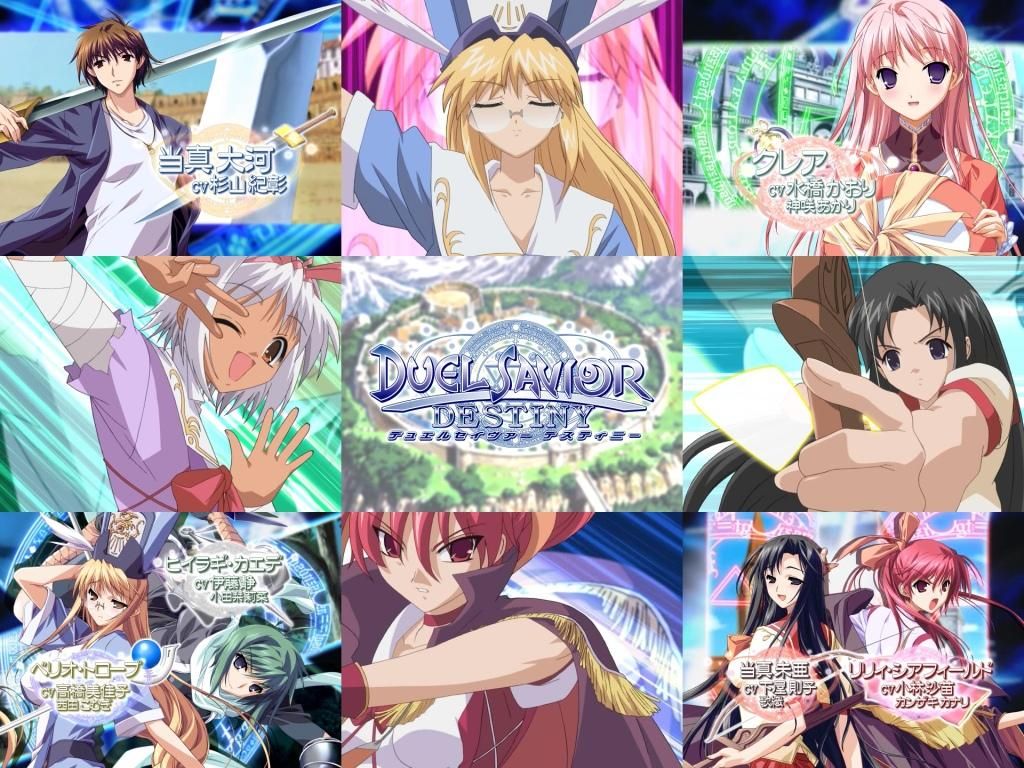 ​
​
Nhà phát hành : GIGA
Trang chủ : Duel Savior
Giới thiệu :
There is a prophecy that every 1000 years, when the destruction draws near, the Messiah will come from a different world to the root world of Avatar and save them all.
Mia Touma, while returning home from school, finds an old but highly decorated book. When she shows it to her brother, Taiga, the book teleports them to another world - Avatar.
When they awaken, they find themselves in a world reminiscent of Medieval Europe. Before they understand what's happening, an energetic woman comes before them and tells them they have become Savior Candidates.
They must use the training they learn at the school to defeat the Lords of Ruin and Ruin itself to save Avatar and every other world along with their friends. However, Taiga finds he has become the Red Apostle, which complicates matters greatly. What is going on with the fight with Ruin? Will he actually be able to become the Messiah and save Avatar?
(From
vndb
)
Nhóm dịch : Seiha Translation
Thứ tự cài đặt :
1 - Cài game bản Duel Savior Justice.
2 - Extract patch Justice vào folder game (overwrite files)
3 - Extract patch Destiny vào folder game (overwrite files)
4 - Đưa "Crea Quickfix.exe" vào folder game và "Run as Admin"
5 - Chạy game = "Duel Savior.exe" (file DuelSavior.exe là bản Jap)
Cả folder game sẽ nặng cỡ 3,6 GB.
Bản
Justice (PC)
sẽ trở thành bản
Integrate
(kết hợp cả Justice và Destiny).
​
Chú ý - Cực kỳ quan trọng

​
Crea's route (Destiny only) :
Chapter 4, 2nd Free Action (Night) - Gate
Chapter 5, 1st Free Action - Gate (Choose not to bug Berio)
Chapter 5, 2nd Free Action - Gate
Chapter 6, 1st Free Action - Gate
Chapter 7, 2nd Free Action - Gate
ALL MUST BE DONE TO ENTER HER ROUTE.
No other requirements apparently, besides clearing MiaA (Mia's True End)
Last edited: